Several studies that compared impacts of single-use versus reusable plates and bowls found that reusables had a lower carbon footprint compared to single-use. Most plastic is not biodegradable and will stay in the environment for hundreds of years.
Granted, if you order take-away you might not have the choice in which container your meal is getting delivered. But sometimes it is enough to just ask and the restaurant will transfer the food from a plate to your own container. Also, pay attention to the container so you can recycle it correctly. Many restaurants are using biodegradable disposals to reduce waste.
How to recycle
A triangle with a number (1 to 7) inside stamped on a plastic plate or bowl is the plastic identification code. This is not the symbol that it can be recycled.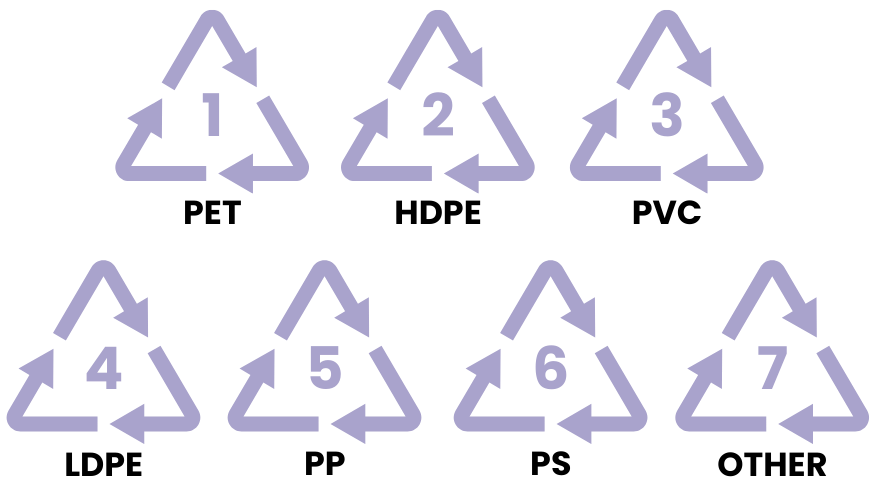 Please check the different types of plastics here
Some things might have the new Australasian Recycling Label:
If your product has the Australasian recycle label, you will know which parts belong in the recycle bin, the rubbish bin or which items can be recycled if you follow the instructions.
For more info, please visit:
Plastic alternatives:
Glass Mason Jars
Glass is an eco-friendly alternative to plastic. Mason jars are a great way to preserve foods for up to a year and are also excellent alternatives to plastic bags or disposable containers for storing leftovers.
Plastic Containers
Plastic containers are very convenient, they are not heavy, easy to transport and won't necessarily break if dropped. But plastic is  causing a major environmental issue. In Australia only 14% of plastic is recovered for recycling or energy recovery. A shocking amount of this plastic either can't be recycled or just isn't recycled.
However, plastic containers also create health risks when heated. Many plastics contain BPA (bisphenol-A) and phthalates. These substances are added to shape and stabilize plastics. Unfortunately they are "endocrine disruptors", which cause chronic health risks.
Now that you know that plastic is not just a big issue for our environment, but also can create health risks, it's time to let go and choose more sustainable alternatives.
Glass and Silicone food containers
Glass and Silicone food containers are more sustainable and do not create any health risks.
Glass is cleaner compared to plastic. The non-porous surface of glass does not absorb food and germs or smells.
Glass can be safely washed at high temperatures in your dishwasher
You can use and reuse your glass containers again and again
According to the Glass Packaging Institute (GPI), "Glass is 100% recyclable and can be recycled endlessly without loss in quality or purity.
With glass containers, you don't need to wait for your food to fully cool down before putting your leftovers in them.
Reusable Food Storage Bags
Plastic ziploc bags are a popular storage method for leftovers however are not recyclable and hardly reusable.
There's many environmentally friendly, reusable alternatives to single use plastic bags, including silicone food bags. You'll never have to buy another sandwich bag again.